I am so excited! I am now a contributor to
Me and My Third Grade Gang!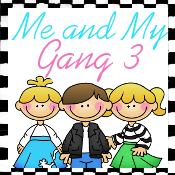 I am completely stoked to have a chance to collaborate with new teachers across the country! If you haven't checked out their blog, you have got to! There are some awesome elementary school teachers with great ideas!
Check out my Freebies Page for a free Cooperative Learning Table Mat!