I just got my first Blogger Award! Thanks to my Blogging BFF and real life friend
Elizabeth
Elisabeth. (She hates when people spell her name wrong)
I am so glad that people out there actually like reading my ideas and my ramblings! I have the best followers! :)
The rules for this reward are as follows:
1. Thank the person who presented the award to you and link back to them.
Thanks Elisabeth! You're awesome, although I don't know why I have to tell you that, since you tell yourself that every day!
Go check out her blog! She's awesome and I'm totally not just saying that!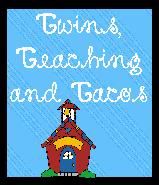 Here I am with Elisabeth and her sweet little Twin Girls at Taco Night!
2. Tell seven things about yourself.
I have a cat named Alice. My roommate has a dog names Turner. They are best friends.
I much prefer reading books that are written for teenagers. My newest favorite is The Hunger Games Series.
I student taught in Kindergarten and I have mad respect for those teachers. I mean, I love my kids that read independently!
I love pineapples. They are my favorite food.
I have been to Thailand, Albania, and Greece on mission trips.
My favorite movie of all time is the Little Mermaid.
My first job was at a Dairy Queen/Orange Julius.
3. Pass this on to 15 newly discovered blogs and let them know they've received the award.
This is hard! One, I have lots of favorite blogs. Two, I tried checking most of my favorite blogs to try and give it to some people who haven't already received the award, as well as people with less than a 100 followers. I really have no idea who has already recieved the award, so if you have already gotten it....feel special!! I'll give it a go!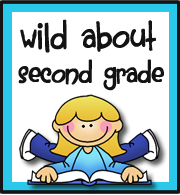 Well that's 13! I can't spend anymore time on this, as much as I love perusing blogs! Check out my blog roll to check out a TON of awesome blogs!!
I hope everyone other there is
surviving
enjoying their first week back!