Wow! Two awards in two days!! Elizabeth at A Class Act has awarded me the Liebster Blog Award!
Check out Elizabeth's Blog. She's an awesome third grade teacher!
The rules of this award are as follows: Show your appreciation to the blogger who nominated you by linking back to their blog. Check!
Now I need to nominate five happy little blogs (200 followers or less) and then post a comment on their blogs. Go check these guy out!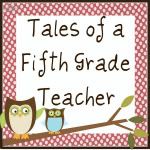 Literacy Minute
Third Grade Rockstar
Second Grade Style
Check out these blogs! You won't regret it! :)