The long weekend now seems so long ago. Did I really just have three days off of school?
Even though it was the first day back, with the help of my awesome bloggy friends we had a great day learning about Martin Luther King Jr. Have I mentioned how much I love you guys and all of your awesome ideas? I even love following my kindergarten and first grade friends, because I can easily adapt a lot of the craftivity and writing ideas.
We did some super cute MLK "I Have a Dream" Writing, courtesy of
Reagan at Tunstall's Teaching Tidbits
.
We watched a video from United Streaming about Dr. King and listened to part of his "I Have a Dream" Speech. The students summarized Dr. King's dream on one side of the tie. Then we brainstormed and came up with some of our dreams for the world, i.e. peace, freedom, love. These kids are so stinking sweet! Then they wrote their dreams for the world on the other side.
Then we used
Mrs. Miner's
Directed Drawing for Dr. King's Head. Some of my kiddos don't have much confidence to free draw, but they loved this!
Here is our finished product!
We also used Mandy's
MLK Cooperative Learning Pack
.
My kids loved it. Love her stuff. Check her out!
Now on to a few other things....
1. I posted about my giveaway yesterday.
Click here to check it out! I am giving away seven of my Math Common Core Word Walls, in which ever grade you want!
Don't miss out on her chance.
2. I've been seeing the Love to Joplin image all around. Awesome, awesome cause! Make sure you check it out too!
Head over to her blog to find out how you can help!
3. There have been so many great giveaways floating around out in blogland. Check some of these out!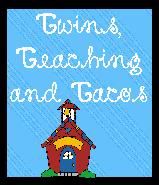 My Blogging BFF, Elisabeth is giving away two copies of her soil unit and they are fabulous!

Mary is giving away a $25 Amazon Gift card!

Ashleigh is giving away a $25 Amazon Gift Card too!
Lindsay is giving away a $20 Target card. Love her! She always leaves me sweet comments!
These lovely ladies are giving away a Target or Amazon card, your choice!
4. I am super excited about the Be My Valentine Exchange! I can't wait! Last day to enter is tomorrow I think, so make sure you sign up. :)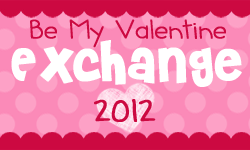 This was a long post, but at least I included a ton of pictures! :)
Have a great Wednesday friends!