Friday.
I thought you would never come.
Today was our School BBQ Fundraiser, so I was at school until 6 helping with that. Sometimes I wish I could be a rule breaker, but I'm just not. So I stayed the whole time with a lovely smile on my face.
On a good note, my class returned to me today. Thank goodness. I really missed them. I hope they don't disappear again.
I am a total slacker, it's February 17th and I haven't posted about the Valentine Exchange!
I had so much fun trading Valentine gifts with other bloggers and my kiddos loved making Valentines for another class!
I recieved my Valentine gift on Valentine's Day! It made me smile after a LOOOONG day.
Randee from How About Them Apples sent me a gift!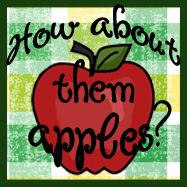 I love that blog name!
She sent me a cute Thirty-One Zipper Pouch and some dark OPI nail polish. I love dark toes!
Thanks Randee! I plan on using the zipper pouch to hold my school pens/highlighters/whiteout/stickers that are all at the bottom of my school bag. I can't wait to paint my toes (when I actually have time).
I forgot to take a picture of what I sent her, so I'm using hers.
I made the clipboard and matching post-it note holder. (I need to make my own post it note holder now!) I loved crafting and shipping for you Lori!
I also did the Class Exchange! It was so fun!
I was paired with Meg at Third Grade in the First State! I was happy to be paired with her since I already follow and love her blog.
I showed my class a short clip on Delaware and we found it on a map. Then, we kept it simple and just made handmade cards. I let them basically do what they want, and some of them turned out interesting for sure. They had fun though! They were so excited about it and loved getting cards from her students. I forgot to take pictures of those too! I really need to get with it.
Be sure to link up if you haven't already (like this slacker)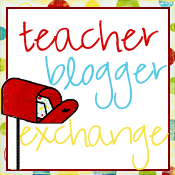 I had so much fun participating. I can't wait until the next one!
I hope everyone is enjoying their Friday night. I had some delicious Chick-fil-A with Mark and now we are watching some movies from Redbox. I'm loving some chill time after this week. :)
Have a great night friends!