Today I really put the ADVENTURE in Adventures of a Third Grade Teacher!
I live about 20 minutes away from the US National Whitewater Center. It's where the USA Olympic Whitewater Team trains. Pretty cool huh?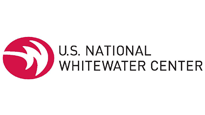 It's not just whitewater activities though, there are trails, rope courses, zip lines, rock walls and so much more.
Well, lo and behold, they do field trips. Teachers in the area were able to go today, listen to their spiel about field trips (which sound AWESOME) and we were able to participate in all of the activities for FREE.
Yep for free!
So we rafted (twice). Of course who was the only one who fell out? ME! I survived though.
I conquered my fear of the zip line. Here is our little group of teachers pre-zip line.
Elisabeth went rock climbing with me!
Wait, we were too scared to go on the big wall behind us.
We went on one of the ropes course.
We can ignore the fact that we were scared to death on the "Baby" Course.
So, needless to say I am exhausted, but it was SO much fun. I am also incredibly sun burnt. Farmer's tan and all.
Well, on to teachery things. Do you guys use Google Docs in your classroom? I know some of you bloggers use it to upload your fabulous freebies.
Our county is "Going Google". I am part of a pilot program of teachers that have been using Google Docs in their classroom. I am not going to lie, life has been so busy that I haven't been able to do as much as I originally planned at the beginning of the year.
I have used a lot of Google Forms with my kids. I've embeded the form into our Kidblog site and had students fill out surveys. I have also used them with Netvibes too (It's kind of like a webquest put all on one site.) It's great because the students do some research on a website and the questions are right there for you to answer.
This past week, we started our first real project in Google Docs. We have been working on our county writing benchmark, it's a content specific writing prompt. Our grade level chose the one about soil since we just wrapped up the unit. So the students started typing up their writing and their classmates practiced editing. It went pretty well, but we are still no where close to done.
Anybody else have any ideas about using Google Docs in the classroom?