200 Followers!! Well, now it's 212 followers! I cannot believe that you guys really like me! :)
I never dreamed that my little ol' blog would be this successful. You guys leave me such great comments and are soooo very sweet to me, that I had to go big on the giveaway!
Well, I know I just had a giveaway like 2 days ago. It was a little mini giveaway, so it's now time for a real Giveaway!
I've gathered some of my favorite bloggers to help me gather a pretty sweet loot!
To start it off I am giving away a $15 gift card to Target! You know I love that place!
Plus, $10 worth of items from my Shops!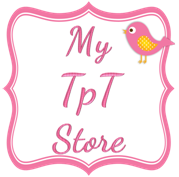 Elisabeth from Twins, Teaching and Tacos is giving away her Long Vowel Race Track Spelling Games and Lorax Craftivity (perfect for Earth Day!)
Jen from The Teachers Cauldron is throwing in here brand new, awesome Spring Time Centers
Elizabeth from Fun in Room 4B is giving away her super cute Polka Dotted Labels (You guys know how I love Polka Dots!)
Misty from Think, Wonder, & Teach is giving her Tic Tac Spell Differentiated Learner Packet! I love doing Tic Tac Toe Spelling!
Tanja from Journey of a Substitute Teacher is throwing in her Easter Egg Antonym/Synonym Word Hunt!
Last, but certainly not least, Krista from Stellar Students is giving away her brand new Lil' Ladybug Math Centers. They look so fun!
Can I enter my giveaway? That seems like some pretty cool stuff!
So, here's the important part....how do you enter?
1. Leave a comment for each blog you follow, including mine! These are all fabulous ladies, so you won't regret following them! Plus, some of them are very close to some big milestones! Oh and that is 7 entries right there!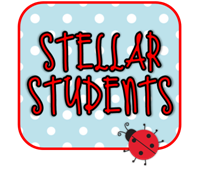 2. Like my new Facebook Page or let me know you already do! (1 comment)

3. Blog or Facebook about this giveaway! You can even use the graphic! (leave 2 comments)
4. Place my new button on your blog roll! (1 comment)
So yep, 11 entries in all! Oh, and don't forget to leave your email so I can get in touch with you if you are the big winner.
Since this giveaway is so big, you can enter until Monday, March 26th at 5 PM! Happy entering!
Hopefully tomorrow I'll actually have a post that can be of some value to your classroom. :)
Have a great tomorrow!