Whew. It's already Sunday! This weekend flew by! I had such a great weekend. Mark has been staying up here trying to find a job (yay!). His brother was up in the area for work and he came and spent Friday night at my apartment. I hadn't seen him in forever. We had lots of fun! He had never been to Charlotte so we took him to Center City. Little did we know that there was a college b-ball tournament going on, so it was CRAZAY! I'm sad I didn't take any pictures!
We were up until 3 AM. So this old lady didn't do much on Saturday.
Today I spent some quality time with my family! We ate some Hawaiian Style Kahlua Pork. Yummmmy. We spent a lot of time talking and laughing! :)
Well, some of my bloggy friends really made my weekend! I love this blogging community! First off, I had several ladies give me this super cute blog award!
Thanks to
Kaleigh is a super cute multi-age classroom teacher in Canada!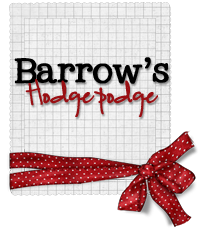 Mechelle is a 2nd grade teacher who has lots of cute freebies!
Stacey is a cute third grade teacher with a lot of great ideas!
Krista is another third grade teacher with fabulous ideas!
All of these ladies leave such great comments and are so sweet to me! Check them out!
Now on the second award! I have seen this award on so many great blogs so I feel so honored to have it on my sidebar. Plus it's through the AWESOME TBA!
Two of my favorite bloggy friends gave me this award!


Elizabeth is one of my absolute faves! She is a 4th grade teacher and has such great ideas! I feel like we are friends in real life! :)

Chrissy cracks me up! She is so hilarious! She makes the cutest things and she makes me feel better about my clipart addiction.
Definitely check out those two ladies.
Now I know, that I am totallllly breaking the rules. I'm supposed to award some of my favorite bloggers with these awards. Here's the thing, I'm with Jen, I hate feeling like I left someone out! I have so many blogs I follow and they are all so awesome. Plus, The Walking Dead is about to come on and I need to pay FULL attention.
So to ask forgiveness for not awarding any other blogs, here is a quick freebie for you guys! We are doing benchmarks this week and I wanted something fun for them to do before the tests. They love doing these making words activities, so I whipped one up for St. Patty's Day.
Download it at my TPT or TN Shops! :)
Have a great week!