I hope everyone had a great week this week!
As promised, I said I would give away my Geometry Lapbook to two lucky people! After reading all of your great comments about foldables, I decided to give it away to five people! :)
I'll be emailing you guys the file shortly!
I also wanted to let you know that I have some Spring Fever going on so I am having a sale at my TPT Store! Everything is 15% off today and tomorrow only!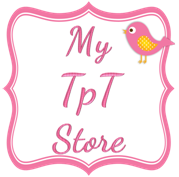 I have lots I want to talk about, but I'm awfully out of it right now! So...it will wait! Have a great Friday night!