Happy Easter Friends! I spent the morning and afternoon with my family.
Here is a picture of my older brother and younger brother and me. My sister didn't seem to make it in from Hawaii for the holiday.
I am looking a hot mess with frizzy hair and glasses, but it was too funny not to share!
Well, I did not know this whole tagging thing was going to start again. Look at me, do I look like I would be good at tag? That's a no. Slow runner here. So that explains getting tagged so many times!
First Krista found me!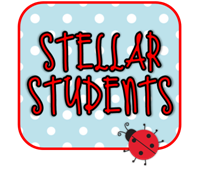 Jess got to me!
The Lovely Courtney caught me too!
Yep, Jamie Caught me too!
Lastly, Misty caught me!
I think that is everyone that tagged me!Since I don't have the time and I'm sure you don't want to read 50 things about me, I'll answer three questions from each lady!
Here it goes!
From Krista
1. How/Why did you get into blogging?

I am part of a technology program. This summer they required us to create a teaching blog. At first, I was like LAME! Who wants to read about my teaching??? I guess that thinking has definitely changed!




2. If you could visit anywhere, where would you go and why?

The Mediterranean Area. I just think it is soooo gorgeous. Plus I love all of the history there. Not to mention the food!




3. Who or What inspired you to become a teacher?

The summer after I graduated high school I went on a Mission Trip to Albania. We were working in orphanages. I fell in love with working with those kids. When I went to school for teaching I had wanted to move overseas and teach in an orphanage or something to that effect. It didn't work out that way, but who knows, maybe one day!




Ok, now from Jess!


1. If you could live in any other country what would it be?Australia. It seems like such a cool place.

2. What are you doing for Easter this weekend?
Church and Easter Dinner with the fam. Lots of relaxing!

3. How many days do you have until summer?
39!!!
Courtney's Questions.
1. What is your absolute favorite food?
Pineapple! Love it! The best pineapple I've ever had was in Thailand and Hawaii!
2. Best place you've ever traveled to and why?
Hawaii. Well, duh it's Hawaii. Plus I got to see my sister who I hadn't seen in over a year. Plus, hello all those military men! (hope you're not reading this Mark!)
3. What does a typical morning breakfast look like for you?
I am very bad about eating breakfast. Right now I am supposed to be drinking a Visalus Shake every morning. No comment about how that's going.

Jamie wanted to know,
1. What state do you teach in?
North Carolina!
2. What is your all-time favorite movie?
The Little Mermaid and 10 Things I Hate About You are tied for first!

7. What technology do you have in your classroom?
Smartboard, Laptop, Netbook, 4 computers, Smart Response Clickers, Document Camera, SmartSlate, Flip Cameras, Digital Cameras


Now, Misty's Questions.
1. What are your favorite colors?
lime green and hot pink. Although I will never be caught wearing either. I wear lots of dark colors.
2. Do you use the common core standards in your classroom?
Not yet, Next year baby! Although I have been teaching with common core attitudes and practices to get ready for next year.
3. Name 3 things the you need most for your classroom.
1. Chapter Books and Series Books
2. Classroom Library Bins, Shelves and "Comfy Pieces"
3. MORE SPACE! haha
Well that is all. I am exhausted now. You probably are too after reading all that about me.

Yep, breaking the rules. I am not tagging people or giving questions. I really think I need a nap. Who cares if it's already 5. I'm on SPRING BREAK BABY!
So, don't forget about my....
Also, I keep forgetting!! I won a Starbucks gift card from Stephanie! I will definitely be enjoying that this week! Thanks Stephanie!!!