Have you guys checked out 3-6 Free Resources yet? If you haven't you must go now! It's just what it sounds like, free resources for us 3-6 teachers all in one place! I'm a contributor over there with some other fabulous ladies!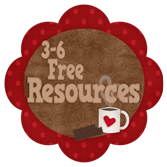 We are having our first Giveaway!
You have the chance to win awesome products and some pretty sweet gift cards. Head over now to enter! It ends Friday! Plus, grab some freebies along the way!
I wish I could enter! I'm jealous of you guys!
Speaking of Giveaways, Katie at Adventures of a 6th Grade Teacher (Doesn't that name sound familiar?) is having a giveaway to celebrate 400 Followers! I'm helping her out along with some other great ladies!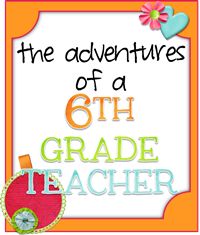 Don't forget to enter my 300 Follower Giveaway too!
Hopefully I can get some inspiration in my life and work on some new products and post about things not related to giveaways or testing sometime this week!