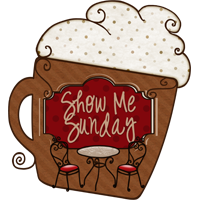 Man it has been a crazy week! Which is why I am just now linking up with 3-6 Free Resources first linky!
The topic this month is Teacher Appreciation! How does your school celebrate?
It is a week long event at our school. We have a great PTO and they try to spoil us as much as possible.
On Monday they bring us a Breakfast. This year it was Panera Bagels. YUM YUM YUMMY!
Then on Friday, they give us a Luncheon! It just happened to be Panera again! We were able to order ahead of time, so I had a Ceasar Salad and Turkey Sandwich. The food was great, but the best part was adult conversation and a lunch that lasted a WHOLE HOUR! We ask parent volunteers to come in and watch our class during the hour. I've always had parents willing to help.
The PTO also sends a note home with ideas for the kiddos to show some love to the teachers. Sometimes it makes me feel a little uncomfortable, because some kids just can't do it. So I don't ever make a big deal of it.
Monday- Gum or Mints
Tuesday- A flower picked from the yard
Wednesday- A candy bar
Thursday- a hand written note or card
Friday- Change to buy a drink
The last day always makes me feel uncomfortable. So I always use the change to buy all my kiddos a treat or something.
My favorite day is the hand written cards. Here are some of the ones I got this year!
At the end it says "PS And that hug yesterday meant the world to me." Almost made me cry!
I love the ones where they draw a picture of me!
"Surprises are filled inside you Ms. Polk." haha!
This is from one of my low low babies. I ignored the awful writing and just told him how sweet. I also didn't tell him that 6 x 5 does not equal 28.
So that is how we celebrate Teacher Appreciation Week at our School. How do you?