So, I've seen lots of great bloggers post about being nominated for awards! That is so awesome.
Well I open up my email and find this.
Does anyone else see a problem with this?
Um, my blog name is Adventure of a THIRD GRADE Teacher.
Guess what blog post got me the nomination... 200 Follower Giveaway. That sure was a thought provoking post. Needless to say, I declined the nomination.

In other news, Jackie is hosting a 100 Follower Giveaway!
She has lots of great goodies! (Plus something of mine!)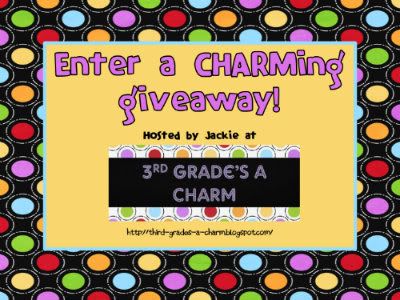 Also, if you are from the Carolinas and missed yesterday's post...
Be sure to check it out! I am super excited about it! Even if it is a month away! :)
Well I was in Common Core Math Training all day and I sure am tired. Tomorrow I have Reading Training. It was just mean to give me a taste of summer and then have training. So I am super exhausted.
Oh well, I will survive. Mainly because come Wednesday, this will be my view!