I have another FABULOUS guest for my Summer Spotlight Series
It is the awesome Stephanie from 3rd Grade Thoughts! I adore her blog and she is sweet as can be! She always makes the cutest little graphics! Make sure you make her feel at home! :)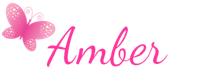 I am so excited to be guest blogging here at Adventures of a Third Grade Teacher! I am Stephanie, from
3rd Grade Thoughts
.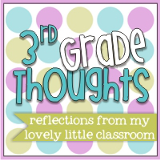 If you follow my blog, you know I am loving the chevron (zig-zag) print this summer. It's popping up everywhere and everything about it makes me very, very happy :)
So happy, in fact, I am remaking a lot of my classroom decor to fit this lovely chevron theme. I have lots of it posted in my
TpT Store
already and more is on its way!
Another thing that makes me happy are pennant banners. Have you seen them popping up all over Pinterest?
Aren't they just lovely?
I am so excited for the upcoming 4th of July festivities- our little town sets off a huge display at the lake near our house, so we can actually sit out on our deck and see them perfectly! It's pretty awesome :) I have always loved fireworks, sparklers, barbeques, friends, and summertime, so this holiday is definitely one on my favorites.
In honor of the upcoming holiday, I made a chevron pennant banner and it's available for FREE in my
TpT Store
!
To assemble this is super-easy:
Print out on cardstock
Cut out
Punch two holes on both corners
String a ribbon or twine in and out of the holes and hang!
If you would prefer, you can also leave a tab above the top of the flag, then fold over a ribbon- this way there are no holes. It looks a bit smoother this way.
Another option is to laminate (good for an outdor party!) and/or mount on some fun paper. Enjoy this addition to your 4th of July Party!
What are your plans for Independence Day? I hope you have a wonderful holiday and lots and lots of festive fun with friends & family!