Thank you to everyone who wished me Happy Birthday!!
My mom took me out on Monday and I have a new favorite restaurant. It's called Cowfish Sushi Burger Bar. Yep, that's right, sushi and burgers. It was delicious!
I've been dreaming about this Crab Rangoon Dip since I had it Monday!
So good!
Then my dearest friend Kayla brought me some Princess Funfetti Cupcakes!
I promise that I didn't just eat on my birthday...although I like eating...haha.
Well, I have the giveaway winners!
Congrats to Jackie from
and Elizabeth from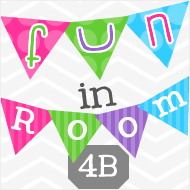 Congrats to two of my favorite ladies!! :)
I'm also linking up with Run! Miss Nelson's Got the Camera!
Last night I got to crafting! Can you guess what I made??
Yep, I made some cute "Read" Letters to hang in my classroom library! I know we have seen them all over Pinterest, but I love how different these letters are. They are so me!
So first, I spraypainted them black. I LOVE spray paint.
Then I used an eraser to make lime green and pink polka dots.
I saw this on Pinterest and it worked soooo well. I loved the way the polka dots looked.
Here is the finished product and I am in LOVE with it!
Aren't they ADORABLE??? I cannot wait to hang them up in my classroom library!
Be sure to head over and check out all of the awesome ideas that are already posted. There are some fabulous ones!
I am planning on going to IKEA this afternooon. We are lucky enough to have one in Charlotte but I haven't been in forever. Is there anything I must check out?
Have a great Wednesday!