The trip is still going great today! I have another guest today! It's the lovely Cassandra. Be sure to make her feel at home!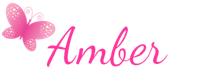 Hi, my name is Cassandra from Adventures in Room 5. I've never been a guest blogger before so this is pretty exciting for me!
I wanted to share with you today about some amazing picture books I just ordered from amazon. I am a big picture book fan as I assume most of us elementary teachers are. Whenever I am in doubt about how to intro a lesson, I get a picture book. They are always my go to resource.
This year I really wanted to start off the year with some good character building picture books. Here are the books that I am planning on reading at the beginning of the year.
The first one is called,
The Worst Day of My Life Ever
. It is about a little boy who has a terrible day. He gets gum in his hair, he is late for school, he does all the wrong problems in math, he kicks a goal into the wrong teams net, and he gets in trouble with his mom for making a mess in the kitchen. When he talks to his mom he realizes that he could have avoided having the worst day ever if he had just listened a little better. The next day he tries it out and he has a great day.
The next book is called
My Mouth is a Volcano
. This book is about a little boy names Loius. He has very important things to say all the time. When he gets an idea in his head he tummy grumbles and his mouth becomes an errupting volcano. This is the perfect books to help the kiddos with blurting and interrupting.
The last book I have to share with you is called the
Juice Box Bully
. It has become one of my favorites. The kids in Mr. Peltzer's class have made a promise to each other. they will stand up for one another to stop bullying. When a new kid joins their class and starts picking on others, the kids in Mr. Peltzer's class have teach him all about the promise.
You can check out
this
post at my blog for a little freebie to go with this book.
Has anyone used these book before? Any good character building books you love and think I should check out?
Thanks so much Amber for allowing me to be a guest here today!