Aren't you loving these guest posts? I sure am! It's great to have some new voices and ideas on here! (Not that I'm saying that I'm boring!)
Well, today I have a great post for you from Adventures of Ms. Smith! She is a third grade teacher and has some great ideas and freebies!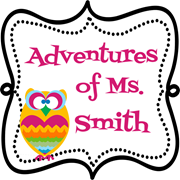 She has a great Back to School Idea. Wait, it is already time to start thinking about Back to School???? Whooooeeee, I guess so! Don't forget to leave her some love!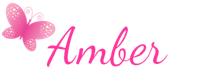 Wow! I am SUPER excited to be guest blogger over here at Amber's blog today. Amber's blog was one of the very first blogs I came across when I starting blogging, and I love everything she posts! This is my first venture into the world of guest blogging, so I struggled with what to post about! Tough decisions! After much thought, I thought I would share one of my favorite (quick) back to school activities with you all!
I haven't actually had a "back to school" yet because last year when I landed my first job it happened to be in November. Yikes! Because I started in the middle of the year, we didn't have a whole lot of time to spend on back to school type activities. I decided to reuse this quick little "about me" activity I created and used for my internship.
I like to call this activity a Bio Poem even though it's not really a poem. Oh well!
Print one out for each student and let them fill out the blanks.
Then, let them color/decorate their sheet.
You will end up with a colorful, unique bunch of papers that showcases your new students' personalities.
The great thing about this quick activity is that if you do end up with some extra time, students can each share their Bio Poems with the class!
My Example:
(Sorry for the poor photo quality!)
If you would like to download this Bio Poem to use in your classroom you may download it for FREE at my TPT store by clicking
HERE
! I hope some of you might be able to find this quick little activity useful at some point in the future!
I had so much fun guest blogging with Amber today!
I would love for you to stop by and visit my personal blog sometime.
Let me know you found me through Amber's blog! =)
Have a happy Thursday!