Sorry I've been MIA for the past few days! I've been busy moving! Boo. Hiss. I hate moving.
Anyway, it's time for....
Yay!
So today we have Lisa from Fourth and Ten. Isn't that such a fun blog name? Plus her blog is filled with polka dots, a woman after my own heart! Be sure to check out her blog, if you haven't already! You are missing out! As always, leave her some love and appreciation for taking some time to hang out over here!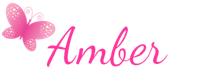 Hello Adventures of a Third Graders readers, my name is Lisa and I blog over at
Fourth and Ten
.
I'm a fourth grade teacher from Ohio, and I'm so happy to be guest posting for Amber today. I taught third grade for four years and if not for budget cuts, I never would have left, so I always enjoy reading Amber's posts, as they remind me so much of my third grade days. :)
I'm sure that many of you have a required AR/SRI/self selected reading time like I do. After many mini lessons on selecting just right books and the difference between real and fake reading, my kiddos really do a great job of reading the whole time, and it's one of my favorite parts of the day. I love conducting reading conferences with soft music playing in the background and looking around the room and seeing my kiddos so engaged in their reading. It makes my teacher heart so happy.
A few years ago, I made a change that made me love this time even more. Most of my third graders were reading chapter books, and therefore not taking quizzes every day. I'm only able to conference with about two kiddos a day, so I am not able to check in with each kid daily on their reading. I wanted/needed something for my kiddos to do daily to hold them accountable during their daily self selected reading time.
So my reading response question sheet was born. This document is a two page file that I run 1-2 sided and put in their organizational binder at the beginning of the year. I've since updated the file visually, but this is what it looked like a few years ago.
Towards the end of our self selected reading time each day, I would give my kiddos about five minutes to respond to a prompt of their choosing. Since I had prompts for fiction and non fiction reading, my kiddos had no excuses for not being able to find a prompt to respond to.
My kiddos responded to their reading in a spiral notebook that they kept in their desks that only held their reading responses. I trained them to always put the date, the question they were answering, and whether they read a fiction or non fiction book. After reach response, they drew a line, so they could fit many responses on each page.

A typical page in their reading response journal looked like this:
I have found in my classroom that using these simple reading response questions and journals helped me greatly in organizing my reading conferences, especially at the beginning of the year when we are still learning what good responses look like. Plus daily responses when they read a chapter book really helped my kiddos when it came time to take the quiz over their book, not to mention it was daily practice responding to a text. I would often take home a handful of journals over the weekend to write notes to my kiddos about their responses, and they always loved this! :)
If you would like to use reading response questions with your own students, I have uploaded them as freebie to my
Teachers Pay Teachers
store.
Just click the cover page below to download your own copy!
Thanks, Amber for having me! I hope to see some of you over at my blog sometime! :)