Let me apologize for being soooo M.I.A! Here's the deal...
I am currently in Myrtle Beach. Nope not on vacation. On a mission trip. Sleeping on an air mattress at a school. I'm on staff at Mission Serve Myrtle Beach. It is going great! I haven't had any wifi, hence my slackness!! I'll fill you in on the trip next week! :)
I have a special guest today! Be sure to give some love to Megan! :)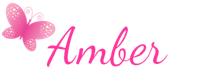 Hello, ladies! I'm
Megan from I Teach. What's Your Super Power?
I'm super excited Amber has asked me to guest post here. I love her blog and did a little dance when I realized I was going to get to be a visitor. Let's talk about book reports. Fun right? Not. When we finish our books in literature circles, I like to end the unit with a book report. But not the painful flashback from childhood you keep having every time you read book report. Book report. See? It keeps happening doesn't it. Here are a few options I've used that are cringe free for teachers and students! Scholastic has a
Create a Character Scrapbook
. Have you seen this before? Very cool!
You start out with the Title of your book and character. I just finished the fifth Gregor the Overlander book, so I chose Ripred from mine.
The interface is very easy to use. First kids design their character (human or animal). Then, they get busy typing!
Here's what the printed copy looks like. If your librarian/tech person gets a little foamy at the mouth if you print too much in color, print it in black and white and have the kids color the character in.
If you don't have access to a computer lab or laptop cart, it would be easy to create a "scrapbook" page for the kids to design.
The next project is a Grab Bag. We did this with our adventure book clubs. You can download the directions sheet and rubric that I use for this project at the bottom of this post. I run it double sided so the kids can use the rubric to check their project before they turn it in. You can click on the picture below to download them.
The directions and rubric:
I don't have any kid examples (I wish I did because they are incredible!), but this is the one I share with the class when we discuss the project. I use The Twits because it is a book I read aloud, and we refer to often.
My (10 Minute) Grab Bag Example:
And what teaching blog post would be complete without a pin from Pinterest? I found this pin over the summer and want to try it out next school year.
And how cool is this? It's from
Beth at Thinking of Teaching
. I think this is how I found her blog. Awwww. Here are some beauty shots I stole from her post.
Well, thanks to Amber for letting me be a guest here today! I hope y'all will come over to visit me sometime!