Man, this summer is flying by! I hope you are all enjoying it to the fullest!!!!
I have another fabulous guest blogger today!
Today I am featuring the always awesome Christine from Leaping Into Third! I love reading other third grade blogs, and hers is no exception! She has a great post today all about the 3 Rs!
Be sure to leave her some love! :)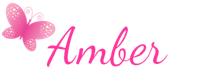 I am SO excited to be a guest blogger on Adventures of a Third Grade Teacher for the Summer Spotlight Series! My name is Christine and I blog over at Leaping Into Third!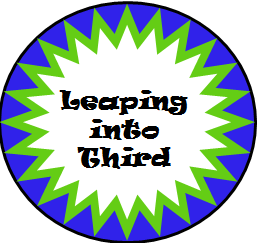 I am returning to third grade this fall after eight years teaching other grades and subject areas. I am so excited to be back in third grade and have an opportunity to connect with other upper-grade teachers!
I thought long and hard about what I wanted to write about today! I settled on a post with a theme that I am hoping will be a huge part of my school year - recycling. As I move to a new classroom, I have packed my classroom of 5 years and realized how much stuff I really have and how much of my own money I spent.
My goal is to reduce, reuse and recycle this year!
I want to share 3 great recycling and reusing tips with you today!
1. Use Fabric for Bulletin Boards
I cringe when I see the huge rolls of paper that go on bulletin boards! I used to spend hours trying to cover large bulletin boards and would get so frustrated with how difficult it was, how easy it was to have crooked or crinkled paper, and how quickly it faded. Not to mention the waste when you change the paper. My solution - fabric!
I have used fabric to cover my bulletin boards for years. It looks so nice, never fades, and is reusable. Here are a few tips:
Measure your boards. Often times the width of the fabric (42") will stretch top to bottom of larger boards, and then you can just buy the correct length.

Use coupons! Joann Fabric offers a 15% teacher discount when you bring your ID and fill out a card. You can also get 40% coupons if you sign up for the mailing. You can use the coupon to get 40% a single cut of fabric - so if you get 3 continuous yards, you can use on coupon. Just make sure to add up the length of all the boards you want to cover with that type of fabric.
Staple the top and side of the fabric first, then stretch the fabric as you staple the other edges.

Keep the pattern simple and neutral. I have used the same blue fabric with small primary color stars for 4 or 5 years.
2. Reuse Containers
What containers do you frequently buy? If you collect a number of them, you can easily reuse containers. I love using Chinese takeout containers, plastic coffee containers, and Crystal Light containers. These are great for storing centers and game. I put memory games, matching activities, and puzzles in the Chinese takeout containers. The coffee and Crystal Light containers are great for manipulatives and small items around the classroom.
3. Reuse Advertising Magnets
I don't know about you, but I seem to end up with a lot of magnetic business cards! I save them to use on student projects and in the classroom. I use them to put up my word wall and to make picture frames for parent gifts. I used to buy packs at the craft store, but they are easy to come by and you can put a request in you newsletter. They are easy to cut and can be attached with tacky glue or double stick tape.
I hope that you are inspired to try recycling and reusing items in your classroom. I would love it if you would leap on over to Leaping Into Third for a visit!