So you know how I said I'm at Myrtle Beach on a mission trip? Wanna hear something cool? My guest blogger's church is here! Too bad she couldn't come with them! Julie is posting today for me. She's one of my very first followers! Make her feel at home!
Let me apologize for being soooo M.I.A! Here's the deal...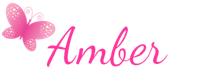 Hi everyone! I'm Julie from
Second Grade Style
. I'm so excited to be a guest blogger over here today! Thanks Amber!
Today, I'm going to share a quick idea turned "I did it". First, let me start off by saying that I teach year round, which means while the rest of you are hanging out at the pool right now, I've been in school for 2 weeks already! Phew!
During my break I was able to attend a SIOP training that inspired me a lot! I came away with so many great ideas of how to make my teaching more meaningful for all learners! One thing that my coworker and I talked about was really having our students be able to USE our math manipulatives.
Anyone out there have TONS of math manipulatives, blocks, etc, just stowed away in bins where it's not always convenient to get to them. Ours are kept in bins up high above our cubbies and shelves. I used them, but a lot of times it was a pain to get them out and put them away.
When my county adopted the Math Expressions program a few years ago we each got 24 of these:
They are bags full of all the manipulatives each student needs for the whole year. In theory it's a great idea but in practice it's a mess! I used these when I student taught and my cooperating teacher and I learned that it took a lot of time for the kids to find the right material, get it out, and later put it away.
So I sorted all of my materials by item and have been passing them out and collecting them. Until now!
Now I'm using "Math Bins".
A"Math Bin" is just like a team supply bin/caddy - it has all the materials that one team needs for math.
Right now, we are working on place value/number in base ten so my kiddos have hundreds blocks, ten sticks, and ones in their bins.
I keep the bins stored elsewhere in the room and simply hand them out before math. The kids are becoming really good with using the materials. We are doing number of the day (see
this great resource
from Lory Evans) as our daily warm up and now part of number of the day is to use blocks to build the number. They are rocking it!
Also, I feel that my kiddos are becoming better mathematicians because they have all of the tools they need right there! A great moment today was when we were working on a math activity and a child looked at me and went "Umm, you forgot to pass out our math bins and we really need them." Success!
For each new math unit, I'll change/add the materials they need.
I hope that you can use this idea in your classroom! Feel free to
stop by
and let me know how it works for you!
Let me know if you need anything else from me. Thanks for having me!