Happy Wednesday friends!
Today is my little brother's 18th birthday! He is all grown up!
So here is an homage to Adam...
(1998 called...)


I'm pretty sure we could be twins if we weren't 8 years apart!
Well, on to other things! I have a great guest blogger today!
It's Victoria from the Wise & Witty Teacher!
It's pretty cool actually, because I know her in real life! We met through Pinnacle, a technology cohort of sorts from my county! Actually, that's why we started our little ol' blogs, as a requirement! Well she has an AWESOME post for you guys! If you need some organizational ideas, here they are.
Be sure to leave her some love! :)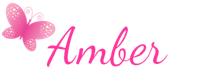 Hi everyone! I'm Victoria Wise from
The Wise & Witty Teacher.
I am soooo excited to be featured here on Amber's blog. Today I am going to be sharing my Wise OWLS Folder (Organized, Working, Learning Students) organization with you. I'm sure that many of you have heard of
MOOSE Notebooks
and the other various acronyms that are used for student organization notebooks. For the past two years I've had FROGS Folders (Fully Responsible Organized Growing Students), but since I changed my theme to owls this year, I've changed the name of my notebooks. Either way, the same basic organization remains the same.
For me these notebooks serve as a means to keep the lines of communication open with parents and help students become more responsible and independent. This folder holds all of their important papers as well as behavior/contact calendar, AR/Reading log, and homework.
In the past I have always used the 3-brad heavy duty poly-pocket folders and they have been PERFECT. However, this year I am using 3-ring binder only because my principal gave them to me and that saved me the expense of buying new folders. (My previous folders had been used for 3 years and had finally worn out so they needed to be replaced. If I didn't already have the binders, I would have purchased the heavy duty folders again.)

The Wise OWLS notebook included the following sections:
1) Front Cover (Freebie)
2) Left Pocket
3) Pouch
4) Important Information Calendar (Freebie)
5) Divider
6) Addition Facts (Freebie)
7) Subtraction Facts (Freebie)
8) AR Test Log (Freebie)
9) Spelling List
10) Spelling Activities (Freebie)
11) Reading Activities (Freebie)
12) Ziploc Pouch for reading book and reading log
13) Right Pocket (Link to Freebies)
1) Here is the cover of the notebook…pretty self explanatory. I always laminate the cover page and then write the student's name with permanent markers (then erase it with nail polish remover at the end of the year).
Click here
to get your FREE copy of the folder cover. (FYI: For some reason when I loaded it onto Google Docs it doesn't "look" right, but when you print it or download it it will look correct...like the picture above.)
2) The left pocket of the folder is for homework sheets and important papers that need to go home right away.
3) Next is a zipper pouch which I currently don't have a cute name for, but I'm open to suggestions. (With my FROGS theme is was the "Pond Pouch".) In this pouch, parents place lunch money, excuse notes, permission slips, or anything else that needed to be sent back to school.
This is the kind of pouch I have (this will be the 4th year using these same pouches...they are very durable).
4) Now comes my favorite: the Important Information Calendar. This calendar shows important information from the school and class calendar (report card days, early dismissal, holidays, etc.) as well as reading a spelling homework assigned for the night. Since our district has transitioned to a new math series we do not have math homework every night like we did in years past. If we do have math homework, it will be put in the left pocket to be completed and returned.
I would be happy to email you a template for this calendar that you can modify any way that you would like. Just email me at wisewittyteacher@gmail.com and I will send it straight to you. ;)
5) Following the calendar is a divider. Everything behind the divider is related to homework in some way.
6&7) First is a page protector with addition and subtraction facts (addition on the front and subtraction on the back). Since we don't have nightly math homework, I feel it is important for the students to practice their math facts nightly. I'll be assigning
one
set of facts to study each week and then we'll have a short quiz each Friday. Click to get a FREE copy of
Addition Facts
and
Subtraction Facts
from www.a-z-worksheets.com.
8) The next part is for their AR Log. This log can be filled in by the teacher or the student. In my class, I have the kids fill it in (they get lots of training on how to fill it in). I'm sorry to say, that I don't have time in my day to check everyone's AR progress each week and write it down in each folder and I certainly don't have time to write down every test. (We have a limit on copies, so I don't print weekly reports for each child because I choose to use my copies for other things.) Plus, I feel that having the kids write it down makes them more accountable. So, they take the test and write down their results and then show me their folder. I check progress on the computer twice a week. Parents are also able to check their child's AR progress any time they want online. (Yes, I know that it does have frog and not an owl, but that is because my AR sign says "Hop Into AR"…and I think it is just way too cute to change.)
Click here
to get your free AR Test Log.
9&10) Following the AR Log is the spelling list. The district changed the spelling lists this year so now it looks a little different than it has in the past. Basically, every student must test on the high frequency words, and then they are assigned another list of words based on their pre-test score for the week. Next to the Spelling List is the list of Spelling Activities. This will be my forth year using a list of Spelling Activities. In the past I have let the students choose any even or odd numbered activity depending on the day. This year I will be assigning an activity most nights but students will have one night that is Free Choice and they can choose anything. (My list is an adaption of one created by
Christina Bainbridge
several years ago.)
Click here
for your free Spelling Activities page.
11) Finally comes the Nightly Reading Activities page. In the past I have used the same activities all year long, but I found that by the end of the year the activities had become too easy for the kids. So, I'm now doing activities for each quarter. There is a spot for FICTION BOOKS and NONFICITION BOOKS. I've always had a problem with students creating complete sentences on their own. So with this sheet of reading activities, I have it written out word-for-word what the students need to write and blanks where they can add in their own details.
Click here
to get your free copy of 1st Quarter Reading Activities.
12) After the list of Reading Activities is a Ziploc bag that has been hole-punched where I will be placing a book for the student to read that night as well as a reading log where they can write the title of the book and have the parent sign.
13) Finally, in the right-hand pocket, I have a list of high frequency words that should be spelled correctly in student's homework. Click to get a FREE copy of the
220 Dolch High Frequency Words
.
And that my friends, concludes my OWLS folders. One thing that I do want to mention, that has been a saving grace for me is the use of a Homework Notebook. I always give my kids a spiral notebook to do all of their homework in. On the front side of the paper they do their Reading Activity and on the back side of the paper they do their Spelling Activity. Using a spiral notebook is great because then I don't end up with a hundred pieces of scrap paper turned in or deal with the excuse of "I didn't have any paper." Things stay nice and neat and work is easier to check. And, once the notebook is completely filled in I just send it home and give the kids a new one. They will usually use two notebooks in a school year. I've been using spiral notebooks for Reading/Spelling homework for the past four years and it has worked great.
Thank you all so much for taking the time to read through my
super long and possibly boring
post. I hope that you have found some useful information and some resources that you can use in your own classroom. Please check out my blog, my TpT Store, or follow me on Pinterest by clicking on the buttons below.
J