I hope everyone is enjoying their Labor Day Break! Who doesn't love a three day weekend?
I can't believe that it is already September, which means that it's Currently Time!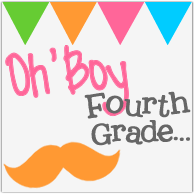 So here it is!
So to explain...
Thinking- Yeah summer has not been good to me. Well I haven't been good to me. I'm heading back to Weightwatchers. My parents are going so we are going to have a little competition. I mean that will kick me into shape. I can't be beat by my parents!
Wanting- I'm seriously thinking about buying an iPad. I've held out for a while but I want one. You good people who buy things from my store will be helping with that purchase
Favorite Things
1. I have an obsession with Tervis.
Panthers Pride!
You know I love Polka Dots
I love the swirls
My college Logo
This is just the beginning.
2. My Planner
A few months back I won a planner from
I love it and it is so adorable! I don't write down lesson plans, I do it all online, but I use everything else!
3. My Ebay Purchases.
Last month I started buying books from ebay. It's an addiction. Bad. But I love buying books and this is a super cheap way to build up my library! Here are some pictures of what I've gotten.
That's only about half. I told you. It's an addiction.
Well, I have a ton of things I need to get done tonight! Be sure to go and link up with Farley! :)
Oh and Don't forget about my Sale at TPT & TN! It ends tonight. Have a great week!