I hope everyone had a great weekend! It flew by that's for sure! I spent sometime with my little brother since he was home for college, went on a very interesting haunted hayride and took a couple of naps! All in all a good weekend.
I loved hearing about everyone's favorite genres to teach and read! Congrats to Cindy and Shelley! You ladies won my genre task cards.
I'll be emailing them to you tonight.
If you didn't win, no worries because
Who doesn't love a good sale?? Everything is 20% off, so you can grab the task cards for only $1.60!
I have lots of new products, so be sure to check it out! :)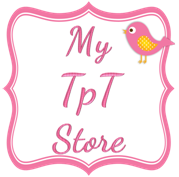 Have a great Monday!