Ok, so I know it's not Friday but there is nothing wrong with being Fashionably late. So I am linking up with Kristen at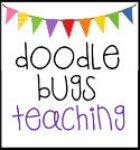 1. I am watching the Golden Globes. I am a HUGE TV and Movie addict. I am currently amazed that Damian Lewis from Homeland is British. When did that happen? Well I guess he always has been, but I didn't know and I love that show! If you don't watch Homeland you must. Homeland is filmed in my hometown and I want to be an extra so bad. If you do watch it, then this will amuse you...
Then later in the week, we explored triangles and quadrilaterals with straws and twist ties.
3. It has been so warm here in NC, so we made some cute Melted Snowmen! I loved them because they were all so different. We didn't use templates, they just drew their pieces and cut them out.
We also wrote some Haikus to go along with our cute craftivity!
4. I am moving into a new apartment, so I have been scouring Pinterest for some decorating ideas. Here are some of my faves!
Well, I am going to enjoy the rest of the Golden Globes and savor the rest of my weekend. Have a great week!