It's the beginning of a new year and a beginning of a new month, so I am linking up with Farley!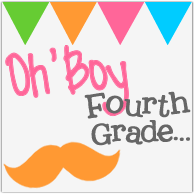 I am listening to the Sugar Bowl, well because Mark put it on.
I am loving...this Greek Frozen Yogurt. Oh my, I love regular greek yogurt and I am having a love affair with the frozen version. Yum. Yum. Yum!
I am thinking....gosh Christmas Break, why were you so short? We went back today and although I loved the sweet little hugs and hellos from my thirdsters, I miss my bed.
I am wanting....Have you read Beautiful Creatures? I saw the trailer for the movie and I just had to read it. I loved it. I just started the second one. Disclaimer...I read books written for 15 year olds.
I am needing...an Intervention. Guys, its bad. I am talking real bad. My parents got me a Blu-Ray with Wi-fi. So I can watch Netflix on it. I have. A Lot. I've watched the first three seasons of Gossip Girl since Christmas. I told you I need an Intervention.
My OLW...Purpose.
I just feel kinda blah lately. Like my life has just been kind of stagnant. I need a new direction, or at least a more defined direction. Professionally, Blogging Wise, and kind of Personally too. Vague, I know.
So, be sure to go and check out the gazillion blogs already linked up! For those of you who are already back at school, I feel ya. For those of you still on break, I don't even want to hear it! :)
Have a great Thursday Friends!