It's been a while since I linked up, but here we go!
Listening-Does anyone else love Homeland? This season has let me down a little bit. But I can't abandon Carrie and Brody. (Plus they film the show where I live!)
Loving- I mean really, what is the point of Mondays?
Thinking- I have been so busy that I don't even know what I need from TPT! What is a must have for fourth grade?
Wanting-I think I need to do some Cyber Monday shopping, so I don't have to go back out to the stores in December! haha!
Needing-Dinner is overrated.
Christmas Tradition- Even though all of my siblings are over the age of 20, we still decorate Christmas cookies every Christmas Eve. My sister doesn't even live here anymore, but we Facetime with her so she's included!
Be sure to go and check out Farley's Linky this month!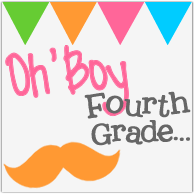 Also, don't forget to go shopping over at TPT! You can get everything in my store for 28% off with the code Cyber!
If you're looking for some Holiday activities, I just posted a Christmas Lapbook yesterday!
You can also check out my Holly Jolly Math and Literacy Centers. They are also available in a bundle!